Use the referral code and sign up. Use the code and get 20% upto Rs 150 off & Rs 100 Cashback.
Code : REDQPG79
Link : https://m6pe.app.link/referral_onboarding2?referralCode=redqpg79&referralAmount=0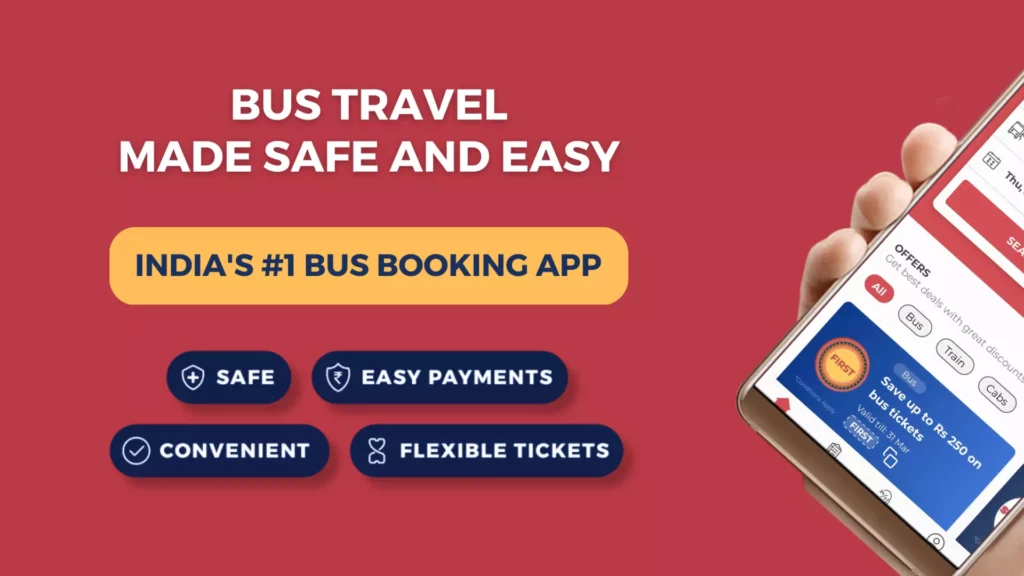 India's No. 1 online bus ticket booking app, redBus is the official partner for booking bus tickets as well as popular bus operators and services at low cost.
To book a bus ticket, you can enter your source and destination and preferred travel date. Choose from the range of bus operators available on the route. Use any filters like bus types, boarding/dropping points, prices and ratings etc. to help you find the best bus booking options. . Select a seat, complete your payment and voila! You have now successfully booked your bus ticket online with redBus bus ticket booking app. Plus, avail discounts and cashbacks available on the app!
Steps to follow :
Download the redBus App from the link
Open the redBus App
Select Language and Country
Click on the Join button
And Then Click on Sign Up Option
Click on I have a referral code
Enter redBus referral code
Enter your mobile number
Click on Sign Up
Complete your profile details
Then Proceed with bus booking