A process in which you reward customers for spreading a good word about your product or service is known as a referral program. Innumerable studies have proved referrals as the most trusted form of advertisement. Referrals drive profits up while keeping costs low, but along with excellent service, you'll have to offer something that people want wholeheartedly. Happy customers provide the best referrals without tweaking or sugar-coating their experience. Thus, acting as the best kind of advertisement; unbiased and natural.
Innumerable marketing gimmicks have been tried and tested from time immemorial, but word-of-mouth remains the most effective form of advertising. Many marketers do swear by it! Although such advertising isn't something that randomly happens on its own. With a little strategy and focus, you can encourage your existing customers to spread the word.
With the advent of online businesses and Apps, referral programs have been created that can track their promoters and brand influencers, thereby incentivizing happy customers who promote their product and increase customer acquisition and retention. Referrals from either existing customers or employees do create a positive impact on masses. However, taking the idea and turning it into a successful program that includes real-time results, and analytics that traces, is a challenge in itself.
Here's how and why building a referral program is beneficial for an online business or App:
Benefits of a Referral Program
For starters, referrals remain the most trusted form of advertising. They are helpful with lead generation as well. It would be best if you were rewarding people for doing the work of finding relevant, highly-qualified, niche-specific leads for you that are more likely to convert. It's a fact that customers obtained through referrals are more loyal and much valuable than other customers, as they've come to you trusting someone and have given you a chance on mere here say. These leads will trust you more, will most likely buy from you and remain loyal if you continue serving them with the best of your abilities.
Integrating a Referral Program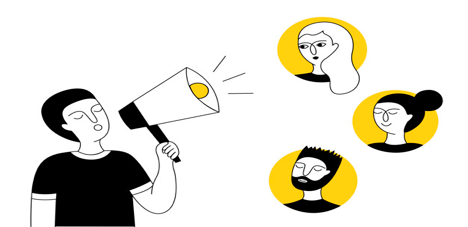 Decide on the Offer
It's a simple give and take! There is no taking without giving first. The design offers that work best for your brand and provides a sustainable advantage. Think what your customer is looking for when he's coming to you. Put yourself in their shoes and understand what kind of incentive will make them happy.
Empower Customers
Put the customer in charge of everything. He should feel he is the one making decisions on behalf of the organization. Simplify the process of referring new customers for him and make earning the rewards as easy as possible.
These pointers should be considered to simplify the process and earn maximum customers through referrals:
Digital sharing: With the advent of social media, it is evident that your program should be shareable across all mediums. Creating a robust incentive program for your customers, and spreading the word about it is vital for any business.
Keep it Simple: Multiple steps to complete the process before actually collecting the referral award repels the customer. Even the most loyal of all customers wouldn't be keen on doing it. Simplifying the process means more customers engaged and better response.
Promote Your Program: Merely creating a program isn't enough; the word should be out before the program. The easiest way to do this is through time-based email campaigns. When someone makes a purchase, you can politely encourage them to share the referral link to give them and their friend, the promised discounts.
Integrate the Program: An ideal time to capture your customer is when they're feeling good about their new purchase. They'll willingly want to spread the word. It's best to include the referral program on your post-purchase confirmation page for easy accessibility.
Referral Programs are Great Marketing Tools
In today's social media world, businesses understand the importance of word-of-mouth marketing. Referral programs encourage sharing effortlessly. Most referral marketing platforms provide easy share buttons for consumers, making it convenient to share.
Tips for Referral Marketing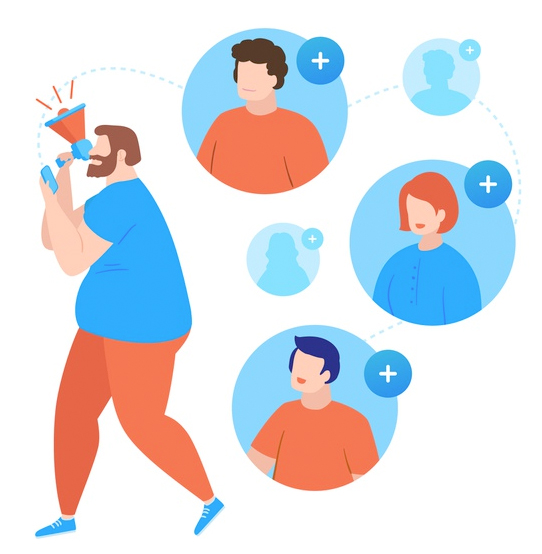 Running a referral program should not be difficult as there are no secret tricks to make it work. However, here are a few ideas that can be used to run it smoothly:
1. Use Referral Software
Technology does make your life a lot easier. Using software ensures you're setting yourself up for repeatable processes and easy integration. Automation saves time and energy that can be used for other important work. The software helps in creating a consistent look and feel for your program. You'll be able to collect referrals reasonably quickly with a plug and play option.
2. Pick Rewards Carefully
Customers aren't motivated by everything so you might need to test out a few options before you find the best one. To encourage many referrals, you'll have to take the time to choose the perfect reward. The reward you offer is the key driving factor in a referral occurring, so make sure you pick it accordingly.
3. Promote the Referral Program
Referral Programs are marketing campaigns. So, you need to promote it just like any other marketing campaign. Referrals are great growth drivers, but you won't be able to see that growth occur if you hide your referral programs from your current and future customers.
Here are a few examples of the kind of referral programs organizations have:
Edelweiss: https://www.edelweiss.in/refer/
If your friends open a Demat account with edelweiss, they will get a free Demat Account while you earn a shopping voucher worth Rs.500. If the same friend's account becomes a Value Account, then you will receive an additional voucher of Rs.1000.
2. Amazon: https://www.amazon.in/gp/help/customer/display.html?nodeId=202035010
Amazon lets you invite friends to join, and for every friend that you successfully refer, you will receive a gift card worth Rs. 200, redeemable on the site.
3. Paytm: https://paytm.com/offer/paytm-upi-referral/
Invite friends on WhatsApp, Facebook, SMS or Twitter then ask your friend to click on the invite. You get up to ₹25 for each friend who completes their 1st UPI Payment on Paytm after linking their bank account.
Starting your referral program can help you produce a notable return on investment (ROI). Plus, referral programs don't only bring in new leads; they help create loyal customers.